We Provide

Healthcare

for the Impoverished in Honduras
Healthcare is a challenge throughout the rural areas of Honduras and especially for those with limited income and/or education. Through CHHF volunteer medical teams, patients receive primary care treatment at our clinics and in distant villages where teams utilize churches or schools.
For those requiring specialized care, the Medical Referral Coordinator arranges for the treatment needed either with Honduran doctors or through other charities' medical teams coming elsewhere in Honduras. When patients do not have the needed funds, CHHF will pay the expenses including transportation and lodging as most of the care requires travel.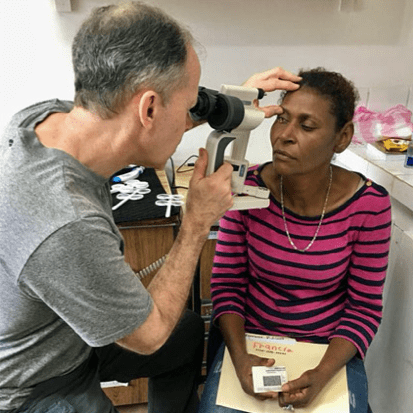 We Build Partnerships for the Benefit of the Community
The Community Development and Education Program works in partnership with community leaders and government officials to develop and implement programs for the improved health of the community. In addition, assistance is rendered in partnership with schools to improve educational opportunities.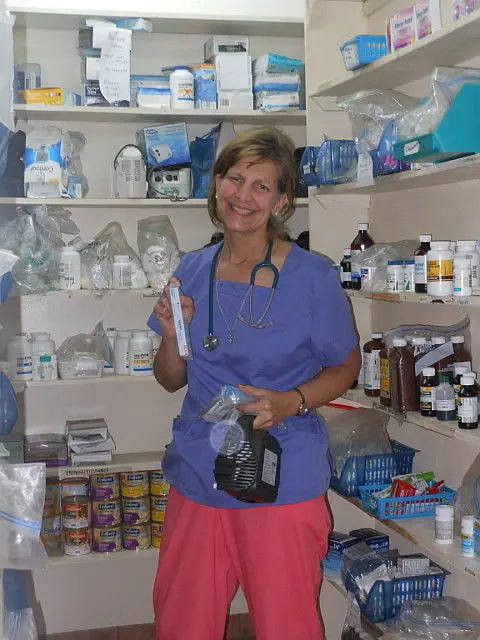 "I am so grateful I got in touch with Peggy and became part of this team. This was a great team, everyone worked hard and worked together. This was my first trip to Honduras and I am impressed with the things CHHF has done here. The people we served were all wonderful. I loved the young kids who were so friendly and full of life. The parents were doing a great job in such poverty. Our first visit to the orphanage was very disturbing, the kids were so dirty and seemed neglected. They seemed starved for love and affection. During our second visit they were cleaned up and the orphanage was cleaned up too. It was nice to see the kids cleaned up and so very happy to see us. They really touched me. Of the patients I remember most the 16 year old girl who already had 3 kids, the oldest 4 years old! The baby whose mother was only 18 and thought she should only feed the baby 3 times a day was so sad, but I was so glad we were able to help. Without us, that baby would have died, now she hopefully has a chance. On a personal note: I had a great time with Dick in the bathroom (ha ha), working with Megan in triage, going on the zip-line with Kent, Raquel and Megan. Katie made a great roommate. I really liked everyone on this team. Susan and Mary Ellen, thanks for all you did."
Janiska
Volunteer