Stefany is a 9-year-old girl from the little village of Aguana. Stefany was hit by a car while walking alone down the street. The car left her, bleeding and severely injured, without stopping. Her family rushed her to a hospital.
The hospital saved Stefany's life, but her legs were scarred and disfigured. Her incision had never fully healed and became infected. The flesh on her leg began to decay and became infested with bugs.
Can you imagine your child with such severe injuries?
When she was examined by a medical mission team doctor, it was evident. She would need an amputation immediately. Her family received funds you had made available to her through the medical referral program for emergency surgery.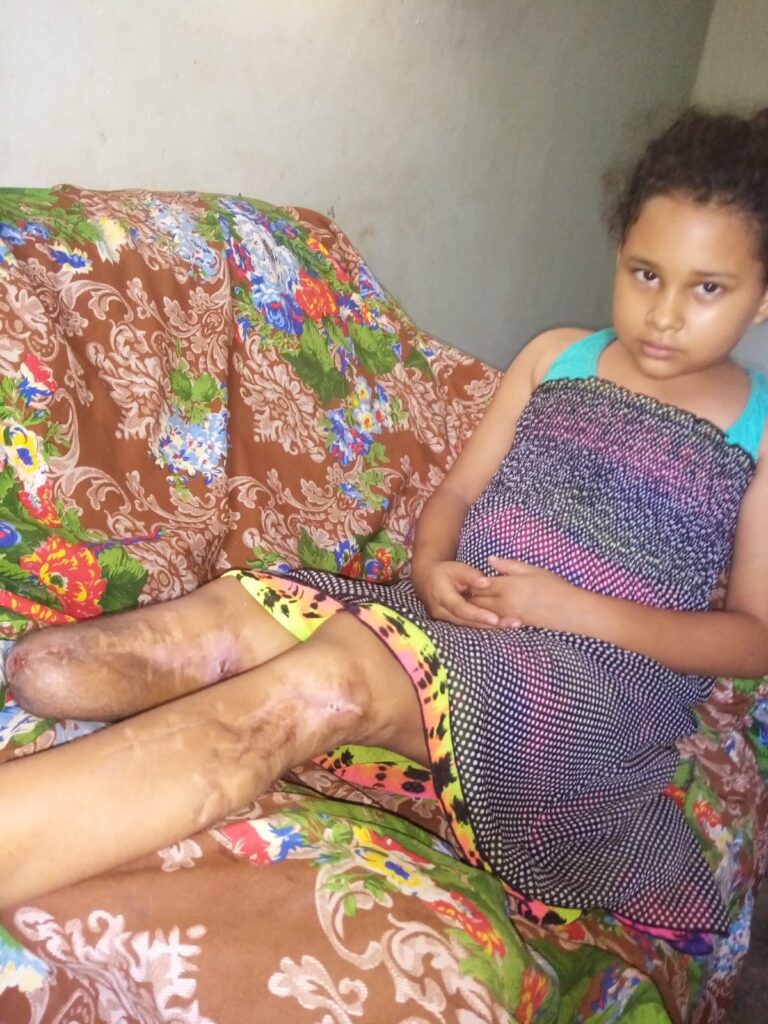 Little Stefany had the amputation in August. Her needs, however, are just beginning and will last for years. Physical therapy is $20.68 per session. A prosthetic leg will cost over $700. Both are overwhelming amounts for her parents.
Your gifts provide the support Stefany and others like her need to gain strength and learn to survive. Can they count on you?