Fires Causing Respiratory Distress
I am used to seeing burning trash, open fire stoves, and dust when in Honduras. But I am also used to seeing beautiful blue skies with white puffy clouds. That was not the case during my most recent trip.
The sky was grey, thick with smoke and ash, and the smell of fire lingered in the air for the 12 days I was in Honduras. More than 1,400 wildfires throughout the country have destroyed over 15,000 acres of pine forests in Honduras so far this year. It is devastating for the forests. It is also devastating for patients, whether they have current respiratory issues or not.
Trouble breathing and allergy-like symptoms was a common complaint for most patients who came to both telemedicine and the mission clinics I attended.
Eight-month old Juana is just one child suffering.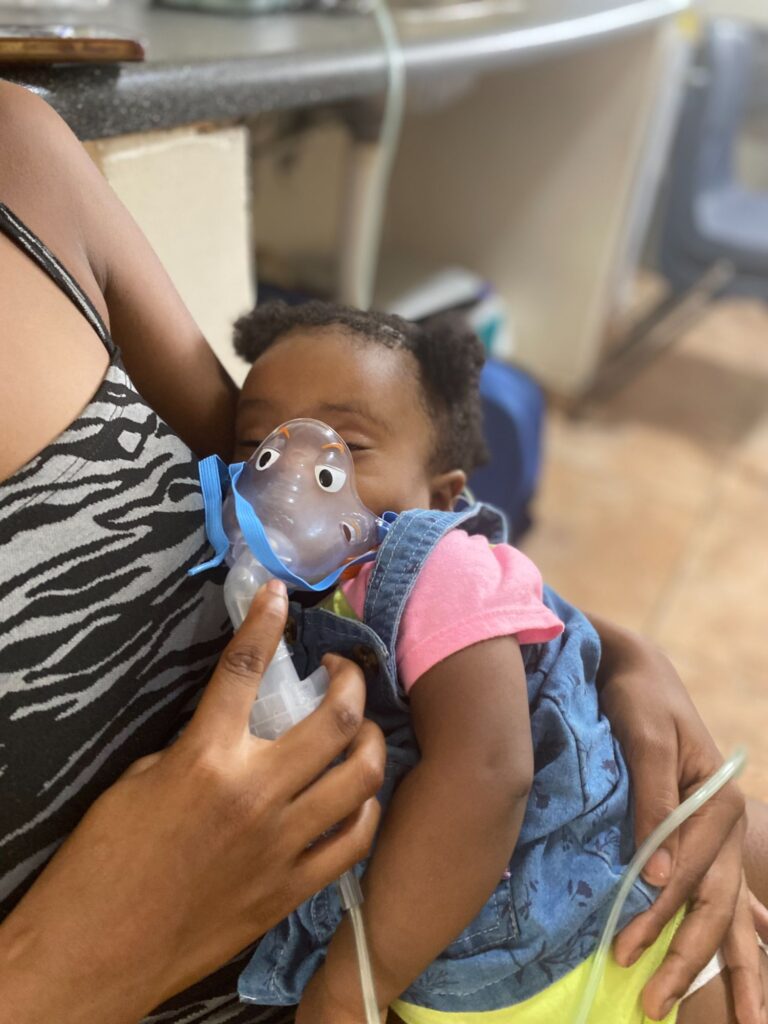 Juana had never had difficulty breathing before. She was a perfectly healthy baby, learning and growing right on schedule. Until the air pollution from the wildfires grew thick in Limón.
Her first nebulizer treatment occurred when the Colby Team held clinic late April. Her mom brought her back in May during telemedine for another treatment. Little Juana is suffering because of the increased poor air quality.
You can help! Your gift today will ensure the medications are available at the clinic to help children like Juana breath during this crisis.
The area we serve is both remote and impoverished. There is little access to medications. The wildfires are creating an even greater demand. But with your support today, help will be there. 
Vision Care is Important! 
Patients are blessed when there is vision care available during a clinic. In March, Dr. Wilmoth from West Virginia joined the team and made a difference to many patients.
Nidia C. was one of them! At only 29 years old, Dr. Wilmoth diagnosed Nidia with glaucoma and provided her with drops to lower the pressure in her eye. With assistance from the medical referral program, Nidia was able to be seen a few weeks later at Clinica de Ojos.
Her most recent eye exam showed great improvement in her eye pressure. Dr. Wilmoth was pleased that they eye drops were working and said, "…hopefully the pressure will reduce even more. She didn't have long until she would have been blind…"
While her prognosis is still uncertain, Nidia has a much better chance because of the intervention of Dr. Wilmoth and the medical mission team!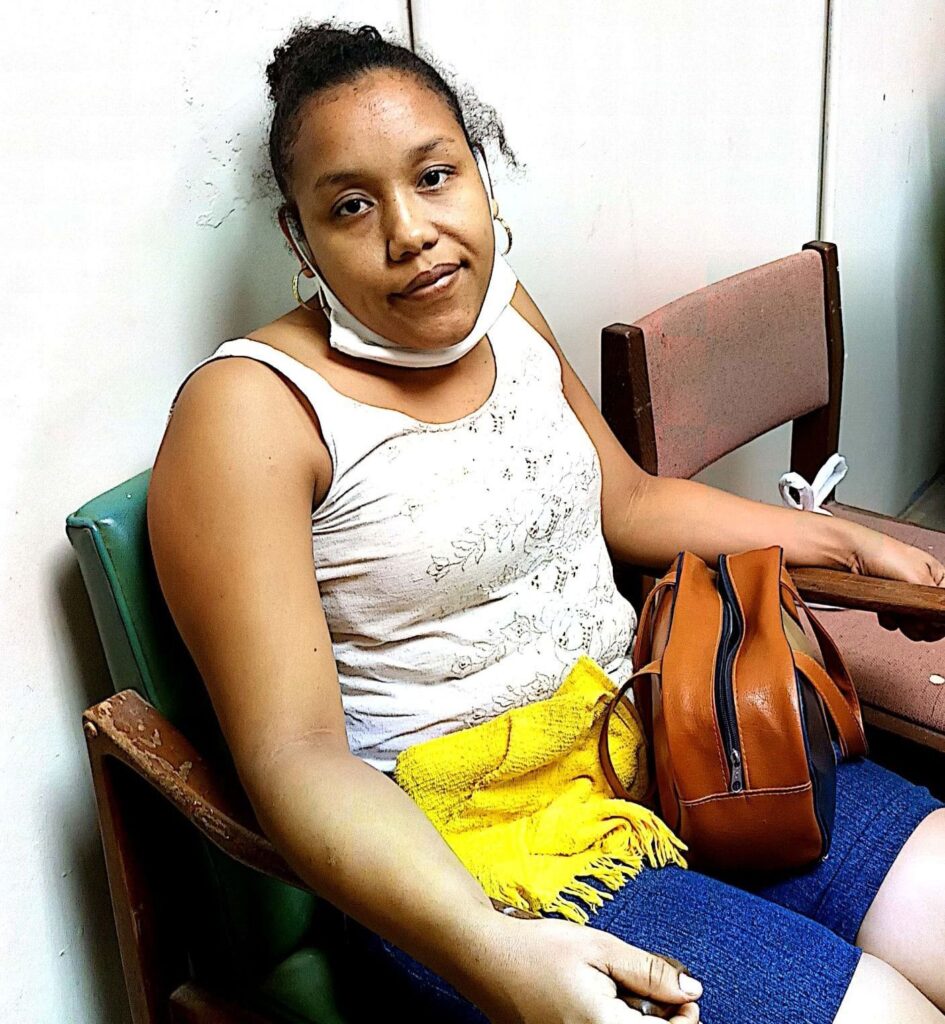 Keeping it Healthy!

Service organizations throughout your community are a great source of support for mission trips. Every dollar helps when you are putting together your team!
But what if a service organization is interested in doing an "item drive" for your trip? What should you ask for?
Here's a list of items that would be fantastic for teams to bring to help out mission clinics! 
Toothbrushes
Toothpaste
Dental Floss
Weekly Pill Bottles
Reading Glasses
Sunglasses
Baby Diapers
Baby Wipes
Adult Diapers
Lip Balm
Feminine Hygiene Products
Items groups can donate that will help at the clinic operations include:
Sharpies     Bags to Hold Medications     Markers     Pens     Manilla File Folders   
May Team Highlights!