It feels like home, doesn't it?
You know what I mean. After two long days of travel, you climb the stairs, step on that porch, and it feels like home! It's a feeling every mission team member remembers.
BUT THE PORCH IS IN DESPARATE NEED OF REPAIR, AND WE NEED YOU NOW. 
Hundreds of team members have laughed, rested, and reflected on the porch. It's seen thousands of hours of fellowship. And it's weathered many, many storms.
It has been sanded and stained many times over the last 25 years, but unfortunately it is time to replace it. We cannot do it without your help.
Within the next 30 days, we need at least 30 people to step up and donate $100 so we can repair the porch in September. 
A fantastic maintenance team has been assembled for September. They have all volunteered their time and trip costs. In addition, we have $1,250 of materials already donated. But in order to finish, we need $3,000.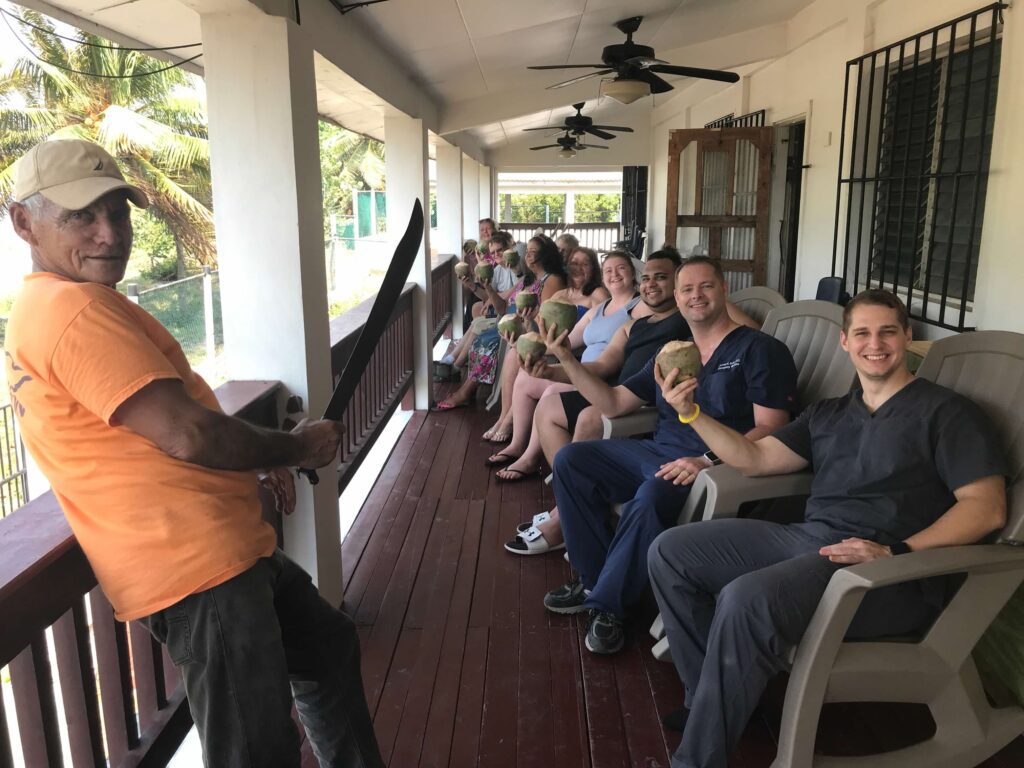 In the US Navy, the first crew of any new Naval Ship becomes plank owners, They receive a certificate as well as their name on a plaque. We plan to do that for each of you who step up to help repair the porch. You will be the Porch Plank Owners!
You can help even further. Donate in honor or a staff member or a former teammate. We will include their name on the Porch Plank Owner Plaque as well! 
We only have 30 days to raise the money to repair the porch. Please make your donation today so we can order the planks to ensure they are ready in September! 
Please note: If we receive more than $3,000 in donations, they will be used for additional clinic maintenance projects.