Honoring our colleague. Strengthening medical care in Honduras.

We were changed forever when Honduran physician and mission team member Dr. Eduardo Dubon lost his life to Covid-19 in 2020. Eduardo was not only an essential member of many medical mission teams, but he was also a good friend to the organization. He is missed.

It isn't easy to memorialize someone so special. There were a lot of great ideas, but friends found the perfect solution.

The creation of the Dr. Eduardo Dubon Memorial Scholarship provides an opportunity to support young Hondurans attending medical school. On behalf of our beloved Eduardo, it's our pleasure to introduce you to the three recipients of this scholarship.
Rafael Cabellero believes his family values of humanism, honesty, service, empathy, and responsibility have predetermined his becoming a doctor. The challenges he has faced taught Rafael to fight for his goals and never to give up. He is grateful to God for his lived experiences which put him on the path to becoming a medical professional. Rafael looks forward to learning a holistic approach because he believes people are worthy. Since childhood,

Ramon Urrutia has carried the fire to become a doctor with him. He worked hard during high school to make that dream a reality. After graduating high school in 2018, Ramon took the entrance exams to attend medical school. He placed 10th in 50 available spots out of thousands of applicants. He began school that September and is currently in his 4th year of classes, halfway through medical school. With enough perseverance and determination, Ramon believes he will "one day be a great doctor and repay my community in turn."

Manuel Euceda attended the village school where a teacher helped him understand he was destined for great things. This encouragement from a young age led Manuel to attend college. As he was involved in college classes, his brother had a severe medical emergency leaving him with a desire to learn medicine. Manuel is dedicated to his goal as a young man from a humble village. He preservers through poverty, hurricanes, and the pandemic, to reach his goal of becoming a surgeon. 
Eduardo would be so humbled by this award named after him. You'd be able to see it in his sheepish grin, never wanting to bring so much attention to himself. 

He would be excited for the opportunity to strengthen the medical community in Honduras by providing for students. One of our last conversations was about teaching the importance of health and education. 

Please keep these students in your thoughts and prayers as they work hard to learn. We will update you from time-to-time to let you know how they are doing. 
The Dr. Eduardo Dubon Memorial Scholarship is in loving memory of our friend, and colleague, whose strength and kindness will forever inspire us all.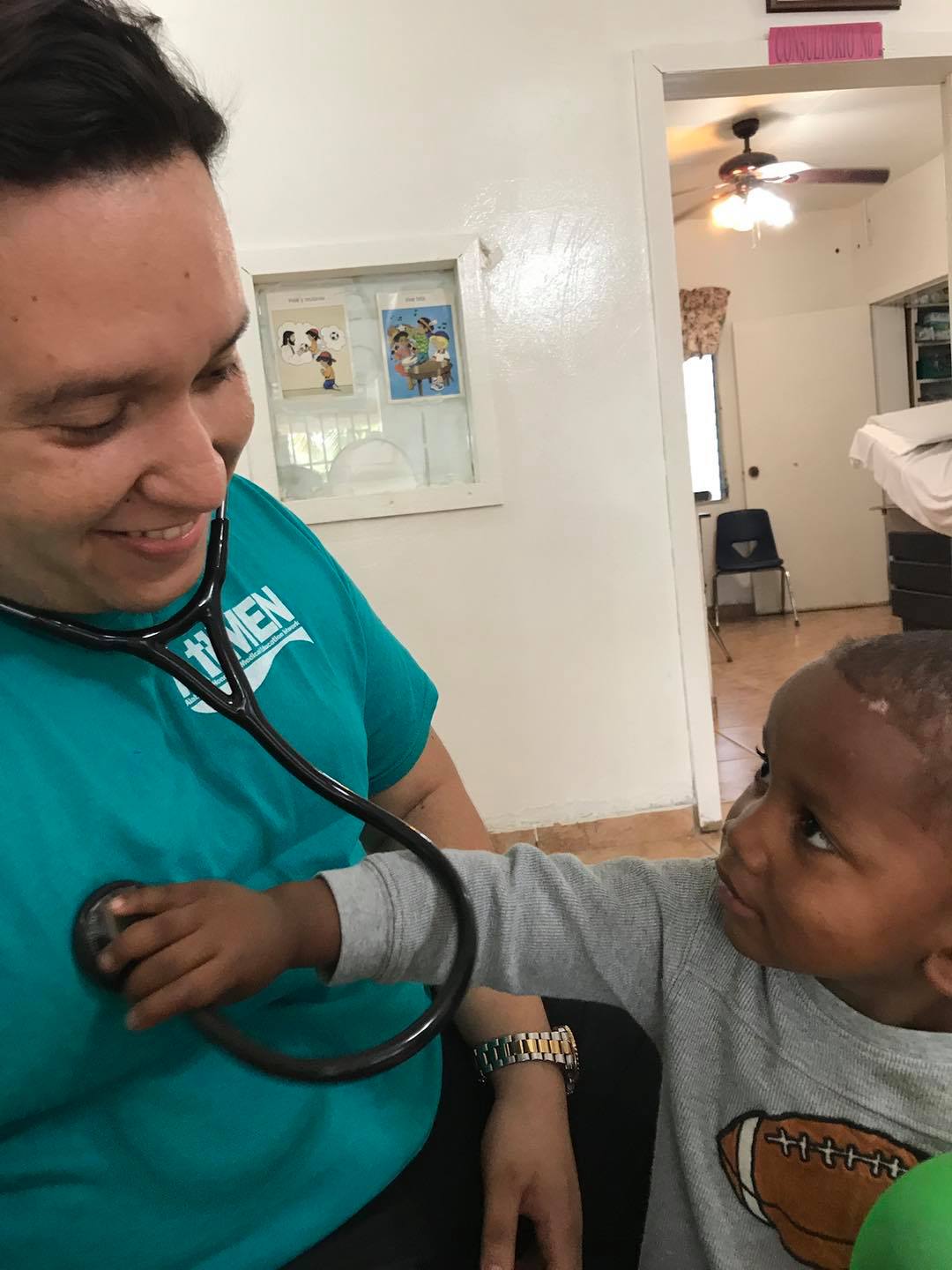 Our Dr. Eduardo